Alstom finalises acquisition of Motala Train
0SHARES
Share via
Pinterest
Reddit
Buffer
Xing
WhatsApp
Flipboard
Posted: 2 October 2015 | | No comments yet
Alstom has become sole owner of Motala Train AB, a Swedish company specialised in refurbishment, heavy maintenance and repair of passenger trains. Motala Train AB has a yearly turnover of approximately €15 million and employs 73 people at its plant in Sweden. The acquisition establishes Alstom's presence in the country taking its workforce to over […]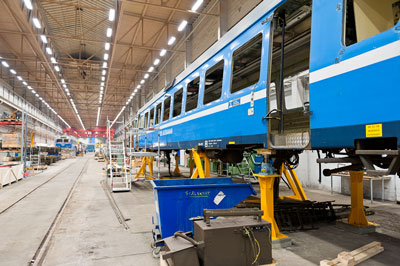 Alstom has become sole owner of Motala Train AB, a Swedish company specialised in refurbishment, heavy maintenance and repair of passenger trains.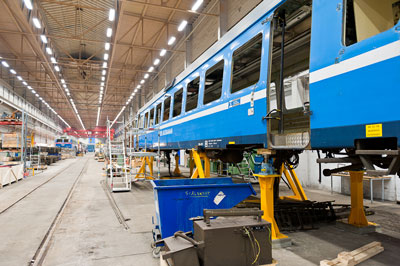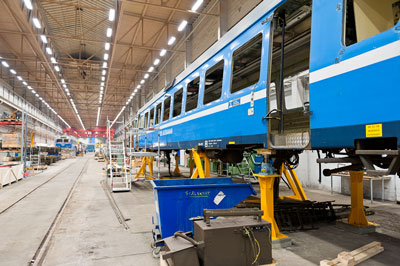 Motala Train AB has a yearly turnover of approximately €15 million and employs 73 people at its plant in Sweden. The acquisition establishes Alstom's presence in the country taking its workforce to over 350 people. The procurement does not need to be submitted to anti-trust clearance and enters into force immediately.
Motala Train AB provides services to Swedish railway operators for the entire refurbishment of their fleet, including the renovation of interiors and upgrades to key technical systems. The refurbishment activity accounts for around 70 percent of the current business. The rest is split between heavy maintenance, including contractual overhauls of trains, crash and damage repair services, including collision or fire damage, and repair work such as welding, electrical, painting or heavy mechanical assembly.
Motala Train AB has a yearly turnover of approximately €15 million
Per Öster, Managing Director Nordics, said: "The Swedish railway market has shown strong growth over the last decade, generating broad opportunities not only for trains but also for associated services. To be closer to its customers, Alstom has decided to further invest in the country. We know we can rely on a highly skilled workforce here in Motala to execute the current contracts and seize the new opportunities to come."
Alstom's presence in Sweden was established over 10 years ago. To date it has sold over 300 regional trains from its Swedish Coradia platform and maintains 135 commuter trains in Stockholm. Alstom currently has a total of 13 sites in Sweden including 11 depots.
Related organisations
Alstom
Related regions
Sweden