Marketforce's inaugural rail event goes full speed ahead
0SHARES
Share via
Pinterest
Reddit
Buffer
Xing
WhatsApp
Flipboard
Posted: 24 September 2015 | | No comments yet
Over 150 senior figures attended Marketforce's newest rail event in the heart of central London last week…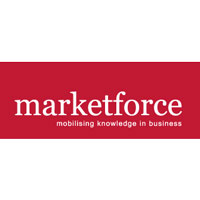 Over 150 senior figures attended Marketforce's newest rail event in the heart of central London last week. Delegates were attracted by the high-profile speakers hosted on the day, who addressed the opportunities and challenges presented by Europe's largest engineering project, HS2.
Beth West, Commercial Director of HS2, gave enlightening insights into early contractor involvement, the skills challenge for HS2, and how the project is progressing overall. Andrew Went, the Project Director of the Crew Hub, sparked much interest as he gave an overview of the preparatory works at Crewe and the plans for integrating HS2 services with the future network.
Attendees also heard from HS1, SNCF Infra, DB Schenker, train operators and local government how they could incorporate the UK's High Speed Rail investment into their plans.
Networking opportunities were aplenty throughout the day, with delegates keen to meet the leaders driving High Speed Rail forward.
What did attendees say?
"Very interesting speakers, wide spectrum of perspectives and an informed debate." Key Account Director – Transportation D&E, Hyder Consulting.
"Good presentation and great speakers." Senior Director, Royal Bank of Scotland Corporate & Financial Markets
If you would be interested in finding out more about the Future of Rail, have a look at our latest Rail conference, taking place on 24th November in London.
Related topics
High Speed Two (HS2)
Related organisations
High Speed 1 (HS1 Ltd), HS2 Ltd (High Speed Two)