PKP Cargo to purchase 15 Siemens Vectron multi-system locomotives
4SHARES
Share via
Pinterest
Reddit
Buffer
Xing
WhatsApp
Flipboard
Posted: 24 September 2015 | | No comments yet
Poland based PKP Cargo have placed and order for 15 Vectron multi-system locomotives from Siemens for €75 million. The €75 million contract, signed by PKP Cargo and Siemens during the International Railway Fair held in Gdansk, will supply 15 locomotives with the option for a further five fixed-price engines, at €26 million, with a purchase […]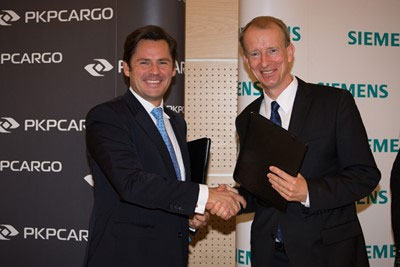 Poland based PKP Cargo have placed and order for 15 Vectron multi-system locomotives from Siemens for €75 million.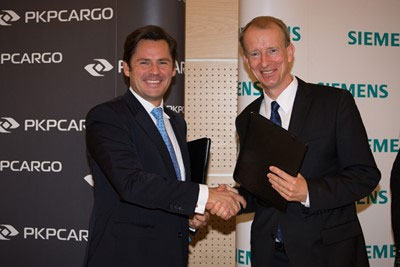 The €75 million contract, signed by PKP Cargo and Siemens during the International Railway Fair held in Gdansk, will supply 15 locomotives with the option for a further five fixed-price engines, at €26 million, with a purchase decision made my PKP CARGO by the end of 2017. The Vectron multi-system vehicles will enable smooth transborder freight transportation between countries with different rail network voltages. The solution enables freight from Germany to Hungary via Poland, Czech and Slovakia with a single locomotive and a single carrier.
The purchased locomotives will be bound for Poland and six other states in the European Union. The first of which will be delivered by Siemens from January 2016 with full delivery complete in 2017.
Multi-system locomotives enable transborder transportation between countries with different network voltages
Adam Purwin, Chief Executive Officer of PKP CARGO, said: "This is our greatest investment in rolling stock in long-time perspective and one of the largest tender procedures of such type in this part of Europe. After the acquisition of the Czech AWT we made another step towards building the international position of PKP CARGO and strengthening of our presence in the neighbouring countries. The multi-system locomotives are a cutting edge rolling stock making our offer of international freight even more competitive for the Polish and foreign Clients."
Jochen Eickholt, CEO of the Siemens Mobility Division, added:"With our Vectron locomotive, we were able to completely fulfill the corridor and performance requirements within the specified timeframe. Vectron is currently the only locomotive family in Europe that can do this."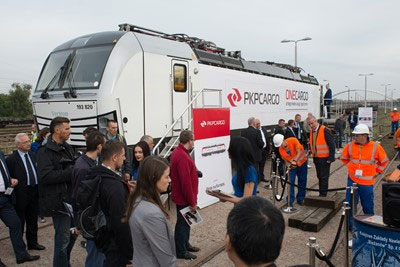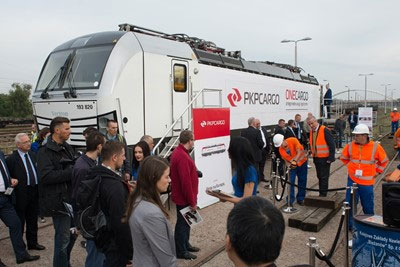 The first multi-system locomotives used by PKP CARGO were the EU43 series (Bombardier Traxx). Since 2008, PKP CARGO has used six such engines to operate on the routes between Poland and Germany. In 2012 the Bombardier locomotives were replaced by EU45 series machines (Siemens EuroSprinter). At present, PKP CARGO uses ten such locomotives, running the trains with, among others, containers, vehicles, steel, coal, coke, iron ore, wood and vehicle parts. These operate in three main corridors: Poland – Czech – Austria, Poland – Germany – Holland and Germany – Poland – Czech – Slovakia – Hungary.
Related topics
Rolling Stock Orders/Developments
Related organisations
PKP, Siemens Mobility
Related regions
Poland