Consortium wins Spanish high-speed rail signalling and maintenance contract
4SHARES
Share via
Pinterest
Reddit
Buffer
Xing
WhatsApp
Flipboard
Posted: 22 September 2015 | | No comments yet
Spain's Administrator of Railway Infrastructure (ADIF) awards Spanish high-speed rail signalling systems and maintenance services contract to a Bombardier, Alstom and Indra consortium…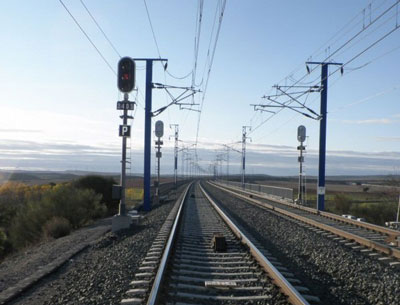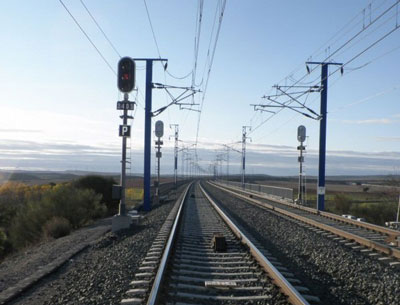 The contract will supply signalling and maintenance services for the new high-speed section of the Madrid-Lisbon railway corridor in Spain's Extremadura region. The ADIF contract has a total value of approximately €164 million ($185 million US). Bombardier's share is valued at approximately €77 million ($86 million US); Alstom's share is valued at approximately €62 million ($70 million US), and Indra's share is approximately €25 million ($28 million US).
Spanish high-speed rail consortium contract worth approximately €164 million
Bombardier will lead the consortium that will deliver the design, procurement, installation, testing and commissioning of the signalling and communication systems. The joint contract will include installation of the Traffic Management System (ERTMS) Level 2 on the 164 km Plasencia-Cáceres and Cáceres-Badajoz sections of line. The project also includes a 20 year maintenance regime to commence at the end of phase one of the signalling system delivery. In addition Bombardier will install its radio-based BOMBARDIER INTERFLO 450 ERTMS Level 2 solution for the entire line. Alstom is responsible for the electronic interlocking system and will supply the Smartlock 300 solution, and Indra will implement the Spanish automatic train protection (ASFA) system.
Related topics
High-Speed Rail
Related organisations
Alstom, Bombardier Transportation, Spanish Railway Infrastructure Administrator (ADIF)