Poor ground conditions delay Farnworth Tunnel project
0SHARES
Share via
Pinterest
Reddit
Buffer
Xing
WhatsApp
Flipboard
Posted: 8 September 2015 | | 1 comment
Work on the Farnworth Tunnel project has been delayed until December 2015 due exceptionally poor ground conditions. The tunnelling project to enable electric trains to run between Bolton and Manchester has been halted after Network Rail engineers, enlarging the 1834-built Farnworth Tunnel, reached large swathes of sand. Rather than a firm material to bore through, […]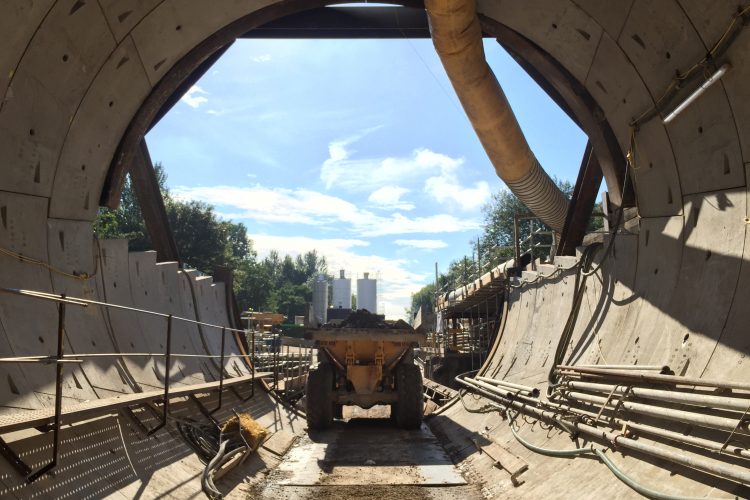 Work on the Farnworth Tunnel project has been delayed until December 2015 due exceptionally poor ground conditions.
The tunnelling project to enable electric trains to run between Bolton and Manchester has been halted after Network Rail engineers, enlarging the 1834-built Farnworth Tunnel, reached large swathes of sand. Rather than a firm material to bore through, sand pours down into the excavated area halting progress.
'It has proved impossible to safely excavate Farnworth Tunnel while concurrently installing and grouting sections of tunnel wall as was originally planned.'
Tunnelling engineers are resolving the issue by pumping resin into the sand to stabilise the ground before the 9m wide tunnelling machine 'Fillie' bores through it.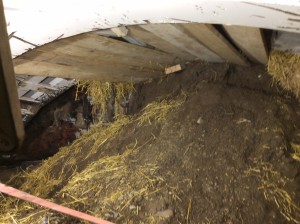 Martin Frobisher, route managing director for Network Rail, said: "This delay is intensely frustrating for our engineers and, more importantly, for passengers who are set to benefit from more frequent, faster, quieter services once this wider programme of work is complete.
"We are doing the best we can in difficult circumstances and we are sorry it is taking longer than we first thought and impacting on passengers.
"We first hit an area of running sand on August 14 when our engineers saw it suddenly pouring from the working face. This has slowed progress and created big voids, the largest of which needed filling with around 35 tonnes of grout. Again on August 27, sand poured into the excavated area and our engineers had to remove 100 tonnes of material by hand.
"The nature of civil engineering, especially deep below ground, is that you never fully know the exact ground conditions until you start tunnelling or excavating. Taking soil samples acts as a guide but is never 100% accurate because conditions vary greatly with the amount of water present.
"The rate of progress is very dependent upon the conditions and we are working around the clock to complete this as quickly as possible.
"Our top consideration is safety. Our engineers face a huge challenge. We must allow them the time they need to tackle it safely. We will of course provide further updates over the coming weeks when we know more."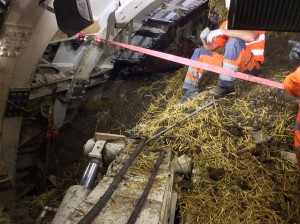 Nick Donovan, managing director at First TransPennine Express, said: "Throughout the duration of the vital electrification programme at Farnworth Tunnel, we have worked very closely with Network Rail to ensure our customers remain informed and are kept moving.
"While the tunnelling being more challenging than anyone expected is disappointing, we will continue to focus our efforts on delivering train services until the work is completed."
Related topics
Tunnelling
Related organisations
Network Rail