EIB to provide £1 billion investment for London transport network
0SHARES
Share via
Pinterest
Reddit
Buffer
Xing
WhatsApp
Flipboard
Posted: 14 September 2015 | | No comments yet
The European Investment Bank (EIB) will provide a £1 billion investment for the London transport network in the form of a 35 year loan. The EIB investment, the greatest amount since support for Crossrail was agreed six years ago, will support major projects, including significant upgrades by Transport for London (TfL) at Victoria and Bank […]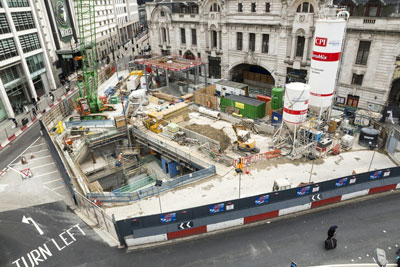 Aerial view of the south ticket hall worksite at Victoria Station showing entrance and canopy
The European Investment Bank (EIB) will provide a £1 billion investment for the London transport network in the form of a 35 year loan.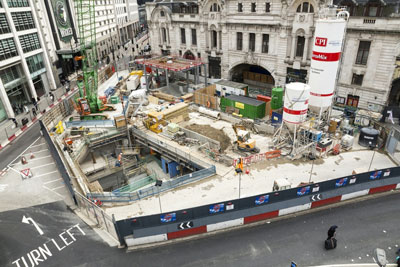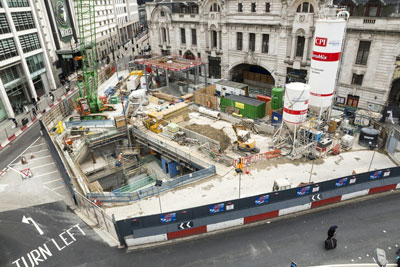 The EIB investment, the greatest amount since support for Crossrail was agreed six years ago, will support major projects, including significant upgrades by Transport for London (TfL) at Victoria and Bank Tube stations, which will transform passenger access at two of the busiest stations in the capital.
The new support was announced by Jonathan Taylor, Vice President of the European Investment Bank and Steve Allen, Managing Director, Finance for Transport for London ahead of a visit to Victoria Tube station to witness the breakthrough of a new interchange tunnel between two new ticket halls being built at the station.
Financial Secretary to the Treasury, David Gauke said: "This announcement shows our plan to secure a good deal for the UK from the EU's European Investment Bank is working. By providing £1 billion worth of investment, vital upgrades can now be made at two of the capital's busiest stations, making journeys easier for millions of working people. This is part of record lending by the EIB to the UK which totalled GBP 6 billion last year."
London transport network to receive vital upgrades for two of the capital's busiest stations
Steve Allen, Managing Director for Finance at Transport for London, added: "More than 80 million customers already pass through Victoria Tube station each year and, once complete, this vital modernisation work will help us to keep pace with London's rapidly growing population. The loan from the EIB is essential in enabling us to make the continued improvements to the transport network that support new jobs, homes and economic growth in London and beyond."
Jonathan Taylor, Vice President of the European Investment Bank, said: "The European Investment Bank is committed to supporting investment to improve sustainable urban transport across Europe and around the world. Continued investment in London's transport network is essential in addressing the changing and increasing transport needs in Europe's largest and fastest growing city. The European Investment Bank is pleased to have supported billions of pounds of investment that has transformed transport in London in recent years, such as the DLR and London Overground, and to have backed other exciting schemes such as Crossrail and the Northern Line extension. This new loan marks support for the transformation of Victoria Tube station witnessed today is another key step in the ongoing transformation of transport across London."
The funding will represent step-free access between underground trains and street level at both Victoria and Bank Tube stations and provide quicker and easier access for passengers changing between Bank and Monument London Underground stations. The loan will also enable the renewal of tracks, points and drainage on more than 102 km of the London underground network, including over 18km of tunnels.
Related topics
Funding & Finance
Related organisations
European Investment Bank (EIB)