New footage lets passengers explore Crossrail tunnels
0SHARES
Share via
Pinterest
Reddit
Buffer
Xing
WhatsApp
Flipboard
Posted: 28 August 2015 | | No comments yet
A new interactive video gives passengers a unique opportunity to explore Crossrail's recently completed tunnels 40 metres below their feet…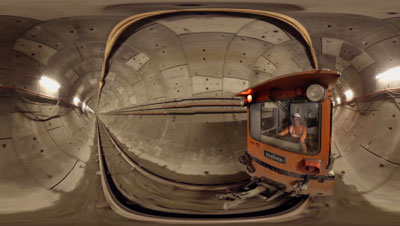 A new interactive video gives passengers a unique opportunity to explore Crossrail's recently completed tunnels 40 metres below their feet.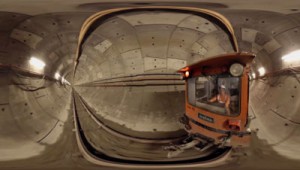 The interactive 360° video was shot from the front of one of Crossrail's construction locomotives as it journeyed from Stepney Green cavern to Farringdon. The construction locomotives are used to carry people and materials through the tunnels.
The viewer can move the screen to look back at the driver or around the tunnels, cross passages and enlarged platform tunnels at Whitechapel and Liverpool Street Crossrail stations.
The video shows the completed tunnels, shortly before work to install the railway began.
The Crossrail construction is now over 65% complete
Crossrail tunnelling completed in May 2015 – eight 1,000 tonne tunnelling machines spent three years creating 42 kilometres of new 6.2 metre diameter rail tunnels under London. The tunnels weave their way between existing underground lines, sewers, utility tunnels and building foundations from station to station at depths of up to 42 metres.
Crossrail construction commenced in 2009 at Canary Wharf and is now over 65% complete. Services through central London will commence in 2018.
Crossrail is the new high frequency, high capacity railway for London and the South East. It is the first complete new underground line in more than 30 years. It is one of the most ambitious transport construction projects undertaken in London since the original Paddington to Farringdon section of the Underground opened in 1863 or the deep-level Tube boom of the early 1900s which saw the construction of the Bakerloo, Central and Piccadilly lines.
Related organisations
Crossrail Ltd